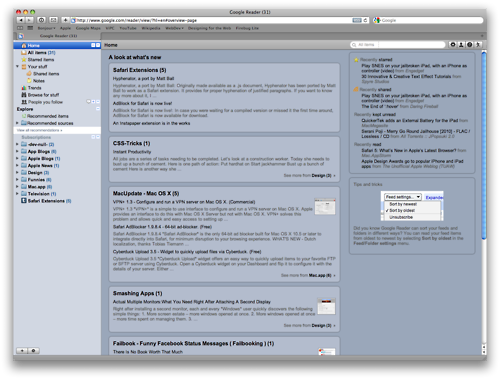 This is actually quite nice. Very readable, I have it paired with Reader Notifier.
Google Reader Snow Leopard ported by Vidal van Bergen

Originally ported from Google Reader: Mac OS X Snow Leopard and Google Reader: Max OS X Snow Leopard + Delicious; now available as a safari extension!

Vidal also fixed some items that were broken by recent updates to Google Reader.
---